Vacant Home Staging
What is Vacant Home Staging?
When no one lives in the home while it is on the market for sale, it's considered a vacant property.

Vacant home staging is the process of renting furnishing packages that will show off the best aspects of your home.
Why should I invest in Vacant Home Staging?
In today's market, buyers do their research online before driving to see a home. The photos on websites are very important to bring potential buyers to your home.

Staging your home will tell the buyer many things:

-What kind of room it is

-The size of the room

-The functionality of the room

These pictures lead to more showings. Staging your home can answer these questions and lead to a faster sale!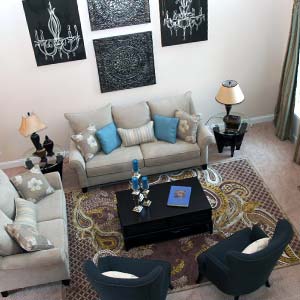 Why choose Under the Willow for your Vacant Home Staging?
If you've moved out of your house and want to sell it quickly, hire Under the Willow Atlanta Home Staging experts.

When you sell your home, it becomes a product. Staging your home is like merchandising that product. We have a 6,ooo sqft. warehouse filled with all styles and all price points of furnishings to compliment the architectural details of your property.